AOP Saint-Chinian wines of
Château Saint Martin des Champs
Cuvée Camille
AOP Saint-Chinian Rosé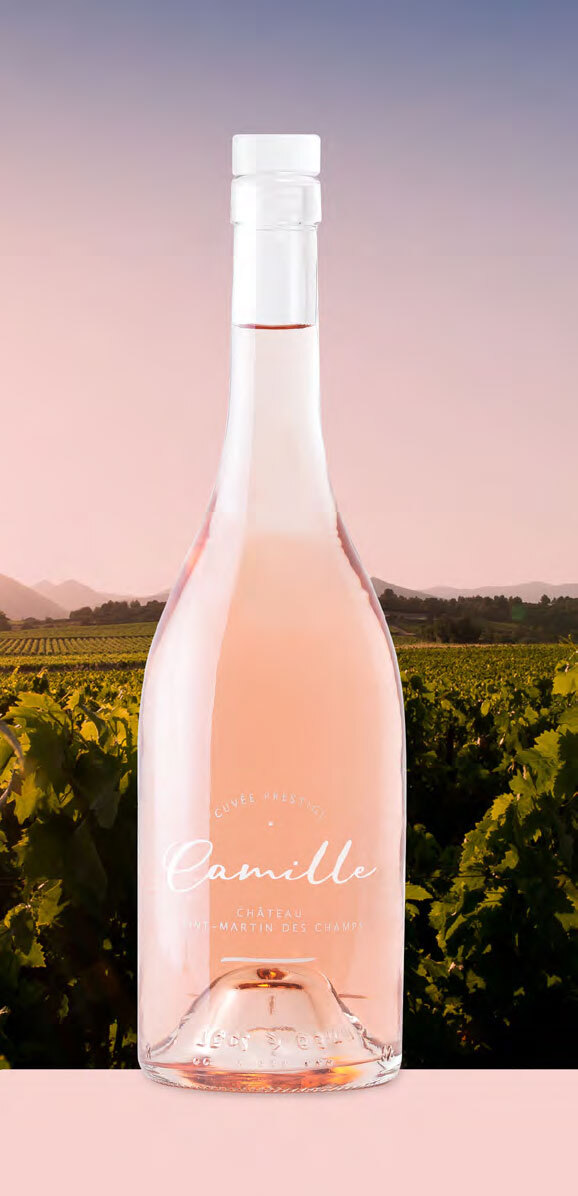 Grape Varieties : Syrah, Grenache.
Soil Type : Clayey and chalky.
Plantation Density : 4500 Vines to the hectare.
Yield : 35 hl / ha. Yield limitation through pruning short and selective pruning if necessary.
Type of culture : Environment friendly culture.
Vinification : The musts are obtained by running the juices over the grapes skins and the settling of the juice is effected at low temperature. Fermentation takes place under controlled temperature.
Maturing : 5 months in vats on lees with a stirring frequency determinate by tastings made by the cellar master. No fining of the wine and tartaric acid stabilization through low temperature. Light filtering before bottling.
Packaging : Satin Bourgogne 750 ml bottles. Corking : glass stopper.
May be aged : 2 years.
SOMMELIER'S APPRECIATION
This wine has a pleasant pale pink robe.
It's nose of white peaches and apricot, fresh and powerful, announces a frank mouth which presents an atypical mixture of softness and vivacity.
Download the file in PDF