Wines IGP Pays d'Oc of
Domaine Saint Martin des Champs
Confidentiel
Chardonnay
IGP Pays d'Oc White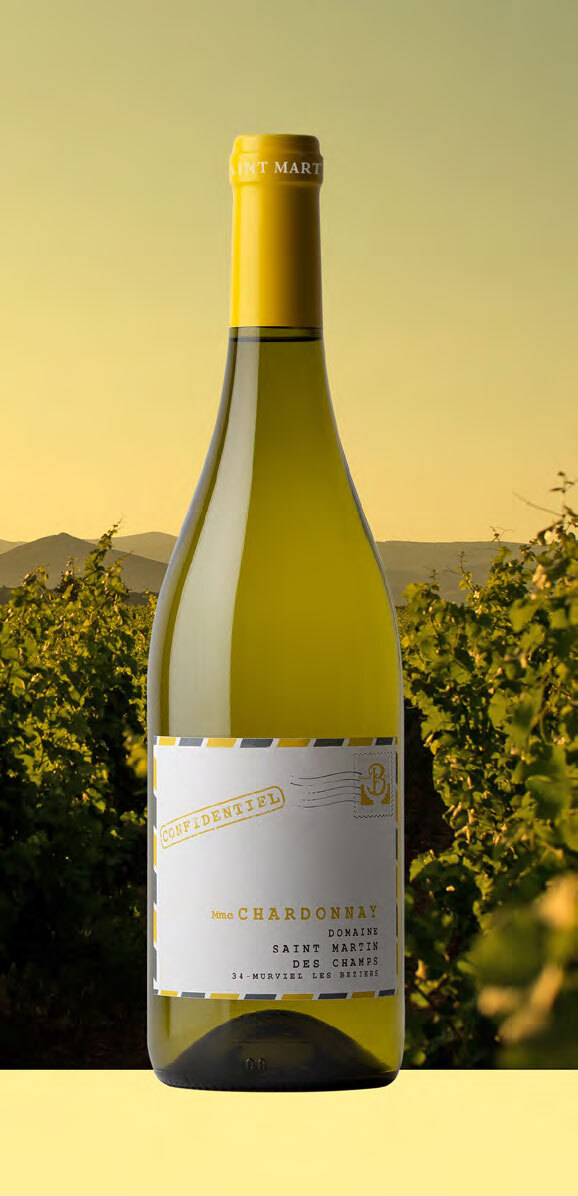 Grape Variety : 100% Chardonnay.
Soil Type : Chalky, white soil.
Yield : 60 hl / ha.
Type of culture : Environment friendly culture.
Vinification : The grapes are harvested at night in order to reduce the risk of excessive temperatures. The musts are extracted using a pneumatic press under inert gas. In this way all oxidation is avoided. The settling of the juice is effected at low temperature. Fermentation takes place under controlled temperature.
Maturing : 5 months in vats on lees with a stirring frequency determinate by tastings made by the cellar master. No fining of the wine and tartaric acid stabilization through low temperature.
Packaging : Bordelaise Élégance 750 ml bottles. Technical stopper.
May be aged : 3 years.
SOMMELIER'S APPRECIATION
This Chardonnay surprises by it's very floral nose with perfumes of white flowers.
It's robe is very bright with some gold tints.
In the mouth it has a good attack which develops rapidly.
Download the file in PDF