Wine-making expertise
Château Saint Martin des Champs
AOP Saint-Chinian wines and Pays d'Oc IGP wine
A vine worked with passion, love and rigor produces beautiful grapes, essential elements for the quality of the wines.
Everything is done in respect of the ecological balance to achieve perfection.
A vine worked with passion, love
and rigor
Michel Birot looks after the vines. Starting from the principle that anything worth doing is worth doing well, he works the vines with a highly disciplined dedication, to which he adds his deep love of the land. It is crucial for him that the grapes are of perfect quality and ripeness, both essential in the making of really fine wines. He seeks an ecological balance that will give the perfect wine.

Pierre his son, a trained oenologist, is mainly responsible for the winemaking in the winery, that inner sanctum where at harvest-time, the sun-soaked grapes replete with sugar, are transformed into the living and noble product we call wine ! The Château Saint Martin des Champs winery combines tradition with the latest technology.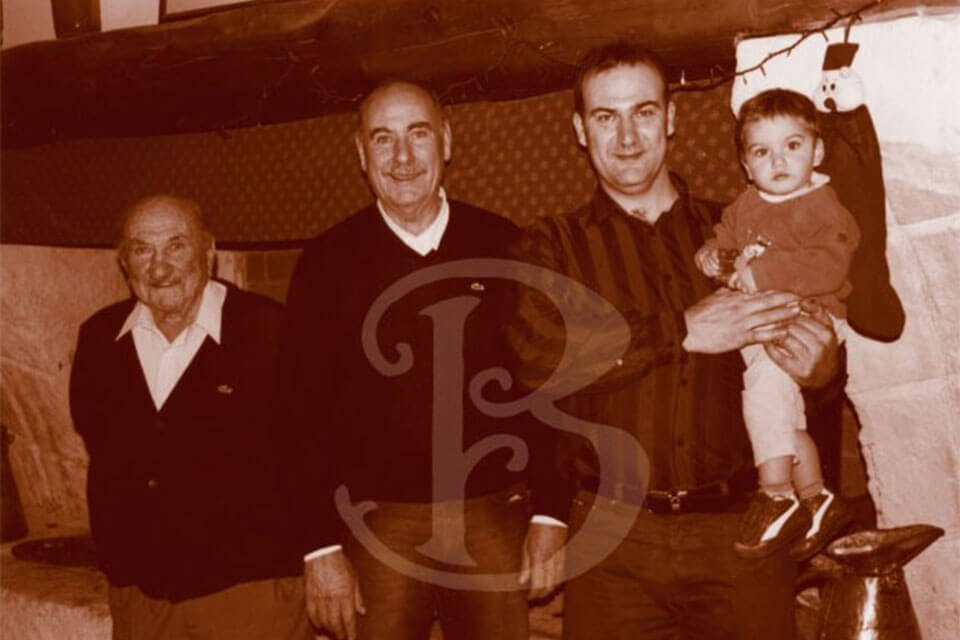 The family spirit
in our wines ...
Tradition, in the knowledge and experience handed down over a number of generations, to which they have added a quest for quality that gives almost perfect wines.

Technology, essential today as modern equipment limits the arduous nature of the work, and improved safety and sanitation while fully respecting the ecological nature of the wine-making process.
Château Saint Martin des Champs winery is at the leading edge of today's wine technology: see their unloading bay, the stemmer/destalker, the sorting table, the pneumatic press, ...

The winery is air-conditioned, and fitted with temperature gauges enabling fermentation to be carefully controlled. The sophisticated cellar work shows a touch of genius, avoiding the need for chemical additives or other preservatives.